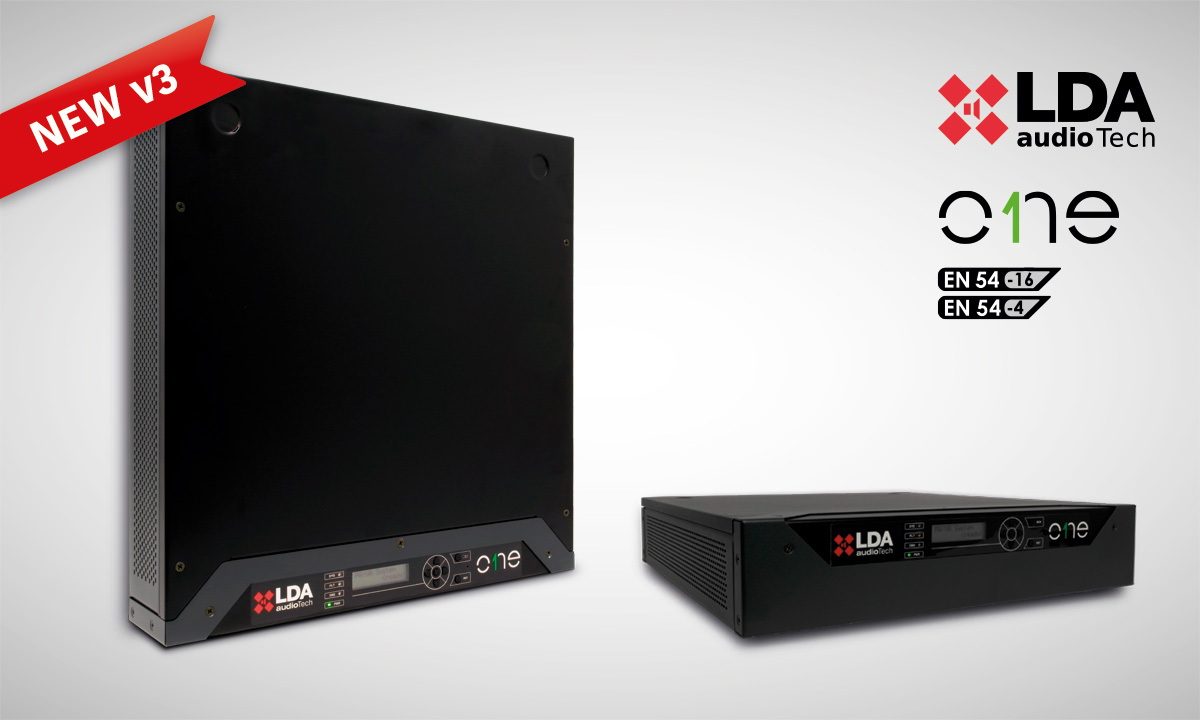 18 Nov

ONE v3 is here, with new microcontroller and ready for the future

The most compact and cost-effective EN 54 public address and voice evacuation system on the market, the LDA ONE-500, has been redesigned to incorporate a new microcontroller that opens the door to new upcoming product features.

The update of ONE v3 has speeded up due to the supply problems of the chip that was used until now, derived from the difficulties in the global supply chain during the last few months.

Faced with this compelling situation, LDA Audio Tech's R+D+i product team has been able to adapt quickly and find an alternative that is viable and improved, which prepares the ONE-500 to continue evolving in the future with new improvements.

The LDA ONE is one of the systems that best knows how to adapt to the market's needs, which is reflected in its sales increase, double that of the previous year. This shows the good health of the product, which still has a long way to go in the industry of voice evacuation systems for fire protection.

The new version is being implemented immediately in the new ONE500 v3 models (serial number 22007765 onwards), with a new control board and a new microcontroller. The system maintains its double certification EN 54‑16 and EN 54‑4 in compliance with the international fire protection standard.

With this new chip, the ONE unit is prepared for future developments which will include, among others:
EN 54 certified PTT microphone.
Switch expander.
Multi-language support.
Firmware upgrades.
The ONE v3 will also be a step forward in sustainability. It features new packaging that reduces the waste of disposable materials and becomes the first LDA Audio Tech device without a printed manual. The equipment will only include a sheet with the mandatory marking and electrical safety information. It will refer to the LDA website for downloading the manual and technical documentation in digital format.
The upgrade to ONE v3 brings some significant technical changes:
Repairs: continuity in components is maintained. The robustness of the system means that board replacement is very rare but, if necessary, units with previous versions can be upgraded to v3 with the assistance of our technical support team.
Accessories: A new series of boards have been designed for the ONE-LOOP communication module to accommodate ONE v3.
The ONE v3 firmware (v03.00.xx.xx) is backwards compatible with previous versions (v02.00.xx.x) for expandable ONE systems configured with ONE-LOOP, to avoid compatibility issues between devices.
If you have any technical questions or want more information about this new ONE v3 version, please contact our Support department to send us your comments.