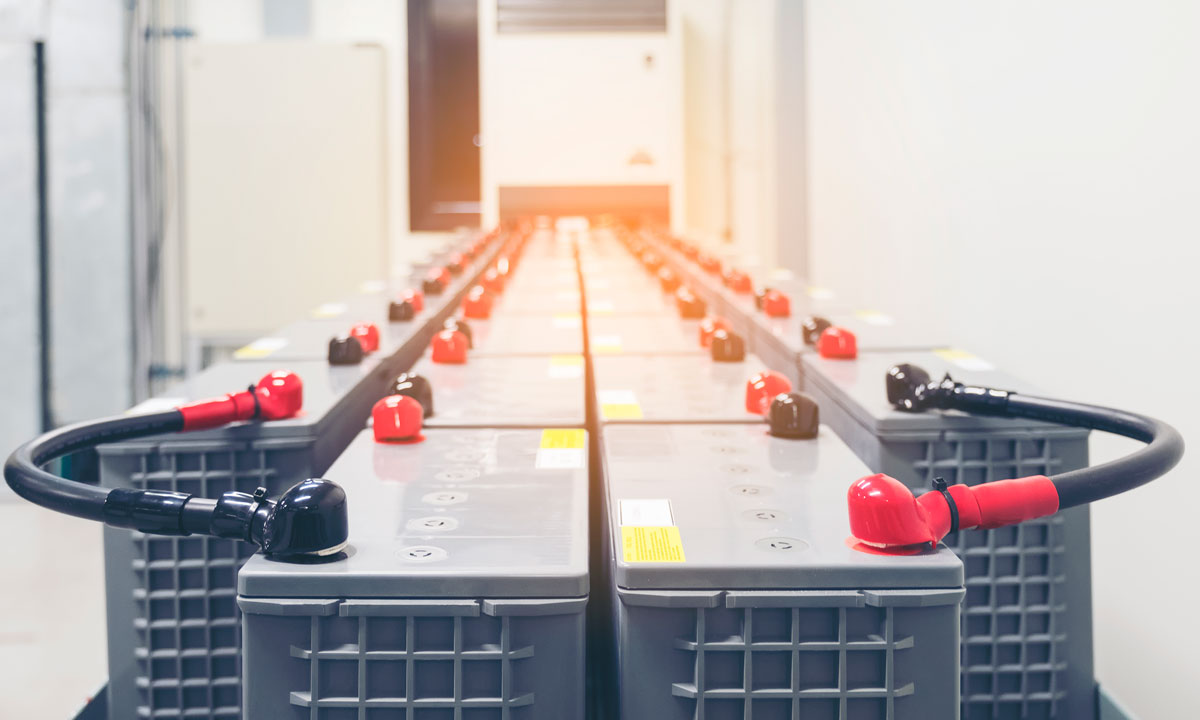 24 Oct

Which battery models should I use with NEO and ONE PA/VA systems?

NEO and ONE, as EN 54 certified public address, BGM and voice alarm systems, offer full functionality and safety in emergency situations, even in case of a failure in the power supply. This is why the right batteries are so important to operate them properly.

But which batteries should you have to use? Which technical features do you have to keep in mind for PA/VA batteries to work smoothly? In this article, you can resolve all your doubts.
Batteries for NEO
LDA offers you batteries for NEO that address all the system needs. Both the EQ-241978 and EQ-241994 are highly reliable, and perfect for using it in fire alarm and safety systems:
NEO battery chargers work at 24 V, therefore you will always need two 12 V batteries. We offer two types of battery charger:
Small (960 W): the EQ-241976 charger is suitable for use with 1 NEO-8060 unit.
Big (3600 W): the EQ-241977 model is the best choice for working with 1 to 3 units of NEO-8060 or NEO Extension.
This means you will always need a couple of batteries per charger.
We always use 45 Ah batteries (for 1 NEO device) or 120 Ah (for 2-3 NEO devices), as the EQ-241994 model. You may use any other similar batteries to these, as long as they have the same characteristics. For more information, please refer to the datasheets and user's manuals of our battery chargers:
NEO battery chargers datasheet
Battery charger EQ-241976 manual
Battery charger EQ-241977 manual
These manuals include the list of recommended battery manufacturers for each model:
RECOMMENDED BATTERY MANUFACTURERS
EQ-241976 960 W charger
EQ-241977 3600 W charger 
Yuasa NPL series
Powersonic GB series
ABT TM series
Enersys VE series
Effekta BTL series
Long GB series
SFiamm FG Series
Yuasa NP Series
Effekta BTL Series
Powersonic GB Series
Long GB Series
Sun FT Series
Enersys VE Series
ABT TM Series
Regarding the capacity, this will depend on the type of NEO Extension devices you connect and also on the standby + evac times you need (normally, is 24 h standby and 30 minutes evac). You can calculate the required capacity with our backup batteries calculator:
Backup batteries calculator
Batteries for ONE
This is the battery we recommend to us in the public address, BGM and voice evacuation system ONE:
The EQ-246113 is a 12 V and 17 Ah lead-acid model that can be installed in any position except with the terminals facing down.
ONE has its own battery charger inside the unit, also EN 54-4 certified. We can only recommend this battery because it is the only one we have tested.
However, any other battery with same specifications (as used in standard fire alarm panels) should work fine if it has the following features:
Maximum dimensions: 181 x 76 x 167 mm.
Battery must be sealed.
Capacity: 17 Ah, that will guarantee 30 h standby and 30' evac time.
LDA ONE battery charger works at 12 V, therefore only 1 battery is needed.
If you need more information or solve any doubt, send us the datasheet for your alternative battery and we will tell you if it is apt for using with ONE. In the same way, if you need different standby or evac times for your ONE unit, we can give you advice about which model to choose.
Contact LDA Support
All technical documents and downloads related to our batteries and chargers for public address and voice alarm systems are available on our support website.