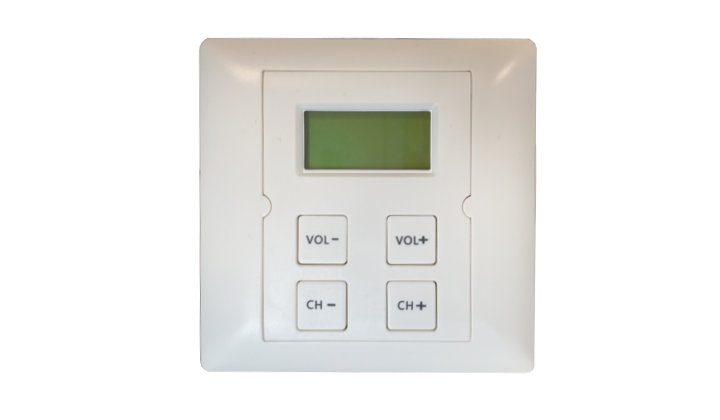 The VCC-64 allows the volume control of the zone where it is located and the routing of audio inputs (channels) from the system to that zone. Unlike an attenuator, the VCC-64 has a direct communication with the LDA PA/VA system as it uses an RS-485 interface.
Up to 8 zones can be controlled in the same bus and several VCC-64 units can be assigned to the same zone.
When used with the LDA STE-21, the control signals can be sent throught an Ethernet network.
Main Features
In-wall installation in local zone
Selection of up to 99 channels (sources)
Volume control (0-9)
Connected via Bus RS-485 to the PA/VA system
Lock function
LCD Display of 2×8 character type.
Datasheet, manual, certificates and other technical documents