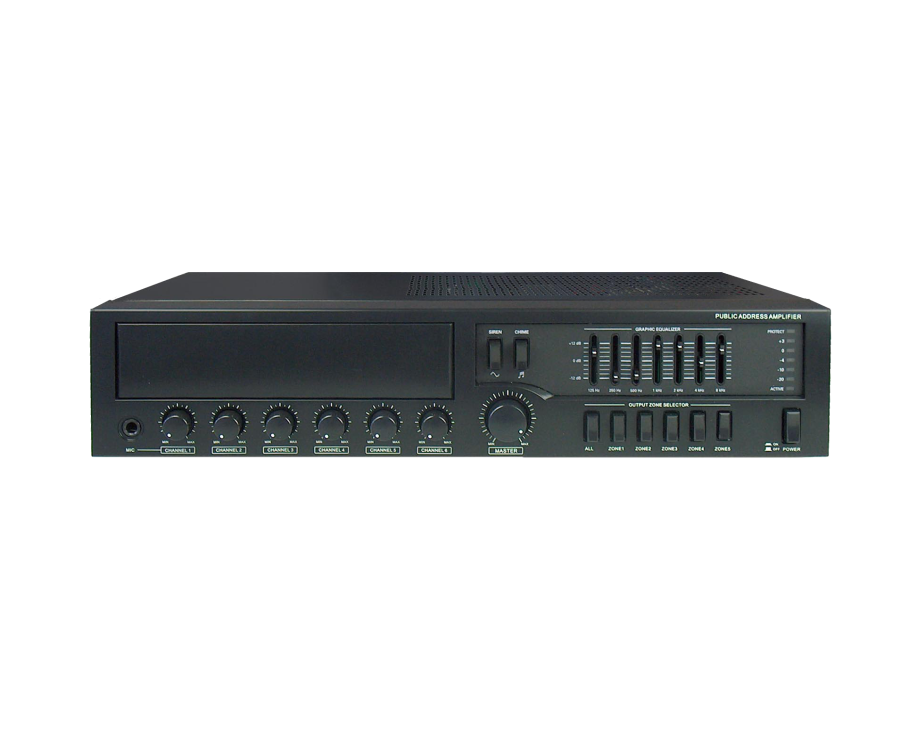 The SIMAX QX-240 is the ideal solution for small PA installations. It features a 240W amplifier, mixer of 6 audio sources, 7-band equalizer and 5 zone selector.
Thanks to its compact and robust design, it can be installed in desktops or in a 19″ rack. It offers protections for ensuring its durability and reliability, such as current limiter, overload protection and over-temperature protection.
Main Features
240W @ 100V/70V or 4Ohms.
6 microphone or line inputs with 1/4-inch phone, XLR and RCA jacks.
Phantom power for all of MIC channels.
Acceptable wide range input level.
Priority input through noise gate.
Three layer priority for input audio sources.
Seven band graphic equalizer.
Low distortion and low noise level.
Warning tone and siren transmission.
Integrated audio source line output.
Extendable by adding audio mixer and power amplifier with LINK and PRE-AMP terminal.
Advanced protection system includes current limiting, over-current and thermal protection.
Desktop and 19-inches rack mountable type.
Compact size and lightweight.
Datasheet, manual, certificates and other technical documents