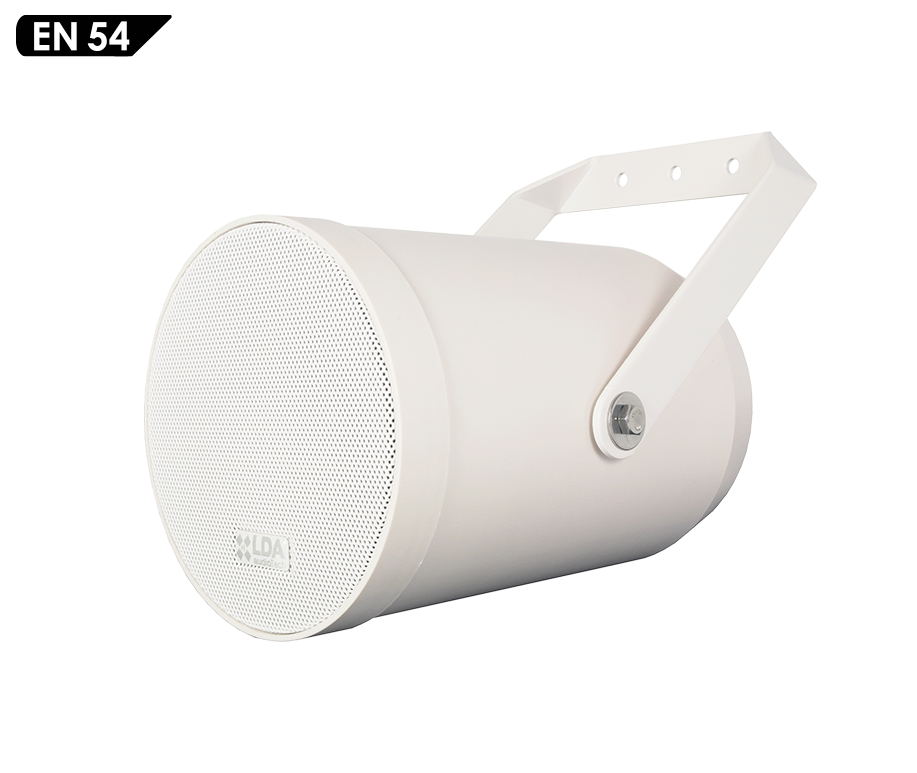 EN 54-24 certified 5 "acoustic projector for high quality 70 / 100V lines of music and voice reproduction with anti-vandal and weather protection features.
Thanks to the design of its fire protected V0 cabinet, this projector speaker is ideal for installation in areas where the durability of the elements is a factor to be considered. It incorporates a ceramic terminal and insulation fuse so that possible damage to the unit does not cause a general failure of the speaker circuit to which it is connected.
The PCP-20TN includes a steel U-bracket, with adjustable inclination and easy installation, having the same color as the speaker itself.
Main Features
Surface Speaker for Voice Evacuation.
ABS or similar casing.
Protected against fire. EN 54-24 certified.
Excellent for music and voice playback.
Easy installation.
Datasheet, manual, certificates and other technical documents