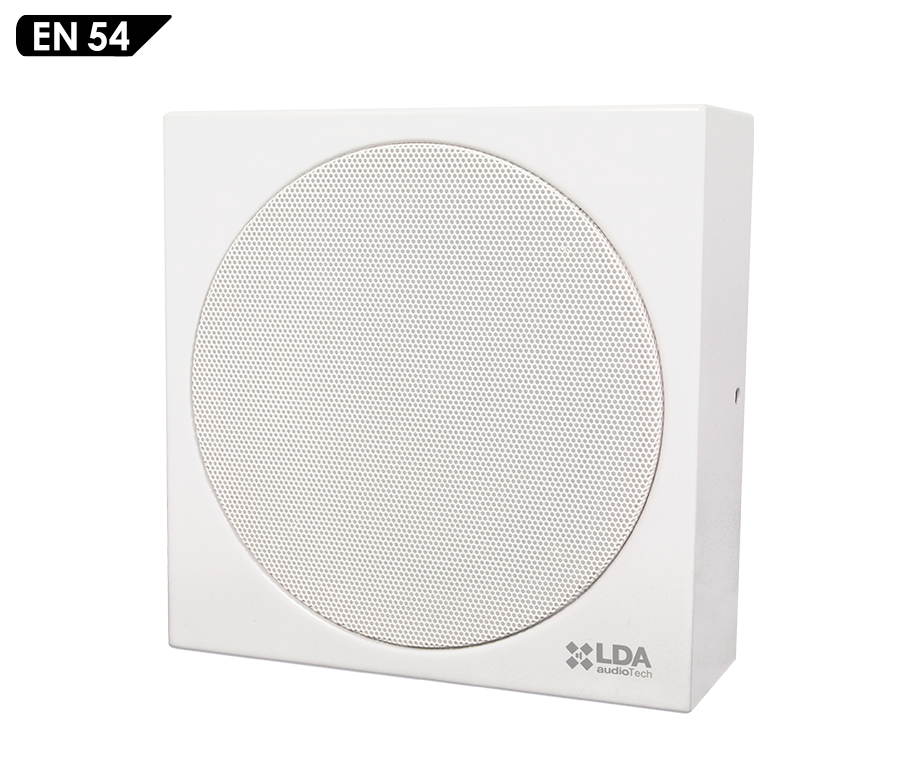 5" surface speaker EN 54-24 for 70/100V lines both for music and high quality voice applications. It is designed for surface installation, both for ceilings and walls.
The DS-60TN surface speaker includes a metal cabinet that protects it from fire and vandalism. It incorporates a ceramic terminal and insulation fuse so any possible damage to the unit does not cause a general failure of the speaker circuit to which it is connected. These features ensure the integrity and intelligibility of the system to be maintained in the event of evacuation.
Main Features
Surface Speaker for Voice Evacuation.
Metal cabinet.
Protected against fire. EN 54-24 certified.
Ideal for music and voice messages.
Easy installation.
Datasheet, manual, certificates and other technical documents