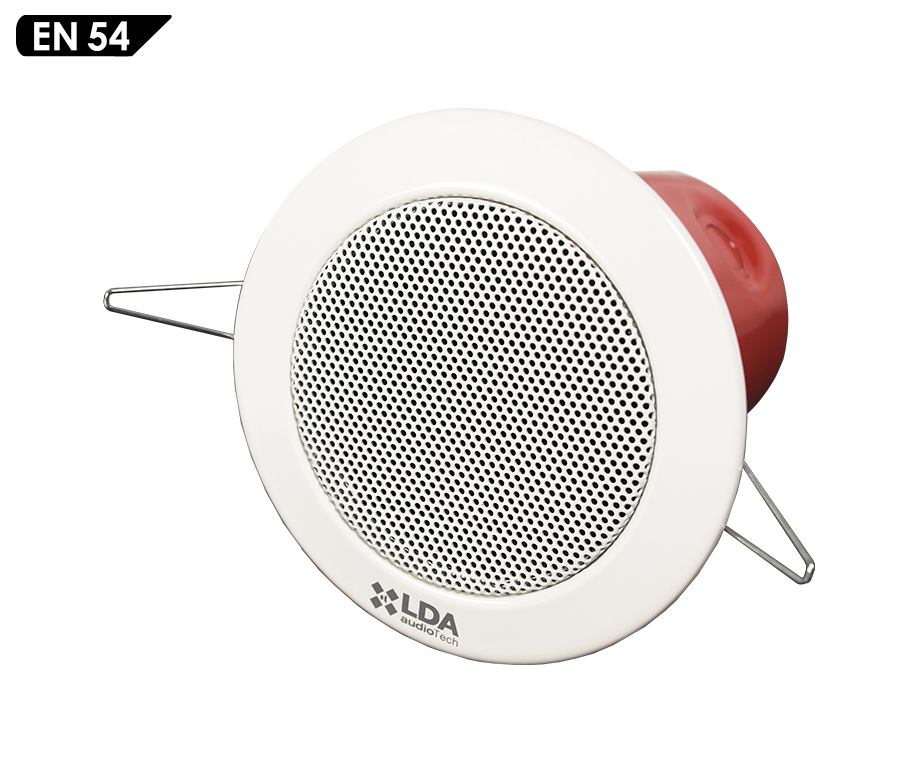 EN54-24 ceiling speaker with metal housing and 3" for 70/100V lines of high quality for speech and music reproduction. Thanks to the reduced dimensions, it can be installed in limited depth false ceilings.
The CH-32TN speaker comes with a fire dome. It is equipped with ceramic terminals and an isolation fuse to avoid that any damage in the unit could cause a general failure in the speaker line which is connected. These characteristics allow us to mantain the integrity and inteligibility of the system in case of evacuation.
Main Features
EN54-24 certified ceiling speaker.
Fire Dome.
Excellent for music and speech.
Easy installation through included springs.
Datasheet, manual, certificates and other technical documents