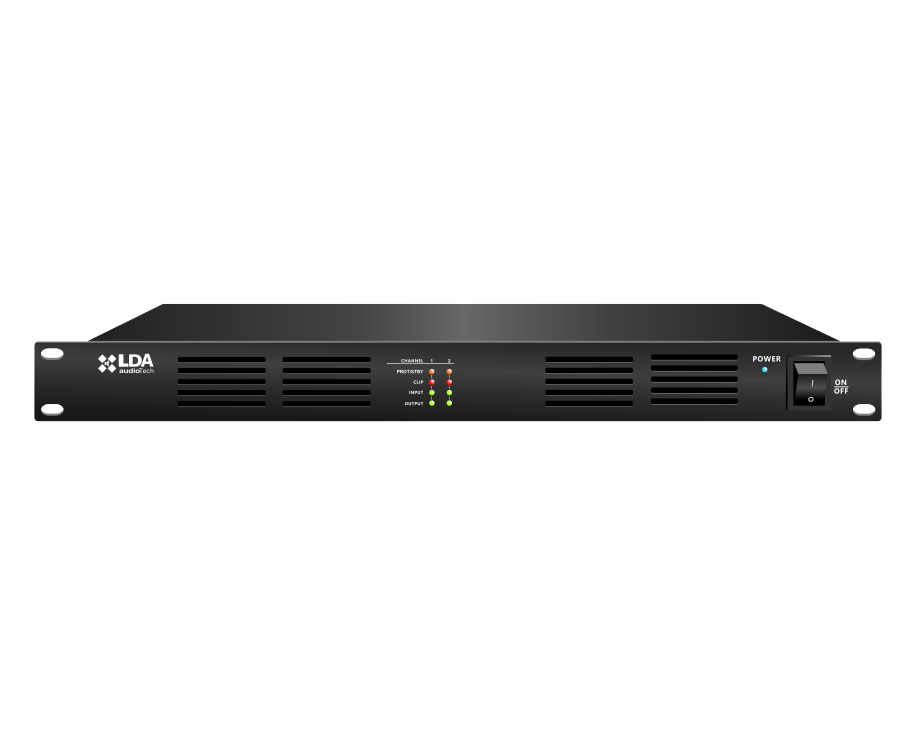 The LDA BA-2500 amplifier is specially designed for professional installations where efficiency is a relevant factor. Thanks to its class D amplification technology and its switched-mode power supply achieves a power consumption efficiency of 85%, dissipating less heat and occupying only one height of a 19″ rack.
The BA-2500 has two 500 W rms channels protected against short circuit and overload. Thanks to its flexible design it allows both 100V high impedance and low impedance stereo 4 ohms public address systems. Each channel integrates a high-pass filter and an automatic standby for noise gate, whose operation can be activated from the rear panel.
Main Features
Highly efficient Class-D, 2-channel amplifier.
500W rms of amplification power per channel.
2 x 100 V / 4 Ω output lines.
Balanced and unbalaced inputs.
Independent gain control per channel.
Short-circuit, overload and overheat protection.
Datasheet, manual, certificates and other technical documents