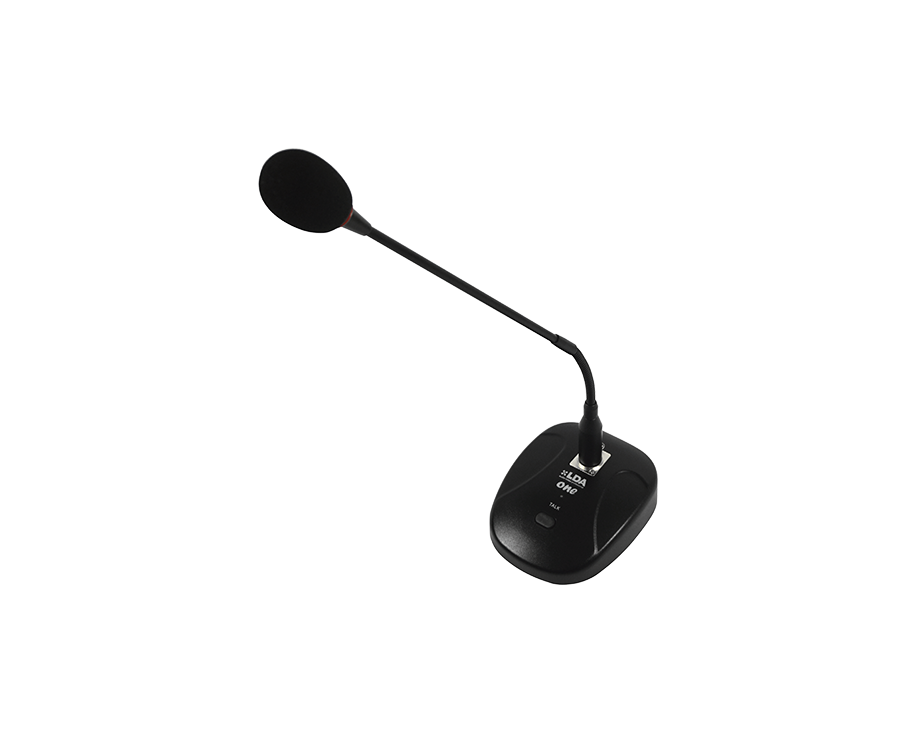 The A-1 is a high performance desktop microphone for professional Public Address installations. It has lighting indicators in order to show active state, line busy or permission-to-speak granted.
Thanks to its internal microcontroller, it is able to work under different systems and with different operational modes: on/off button, push to talk button, RS-485 communication or TTL through 2 wires, advise-tone to initiate/cut communication and TTL control level selection.
It is an ideal paging microphone to be placed at any point of the installation due to its small dimensions, its elegant design and its high resistance material.
Main Features
High performances dynamic capsule
Local power supply.
Audio gain setting.
Configurable contact relay for auxiliary system.
Busy line and conceded-word indicators.
Lighting indicator placed in the goose-neck.
Suitable for NEO or SONORA PA/VA systems.
Datasheet, manual, certificates and other technical documents