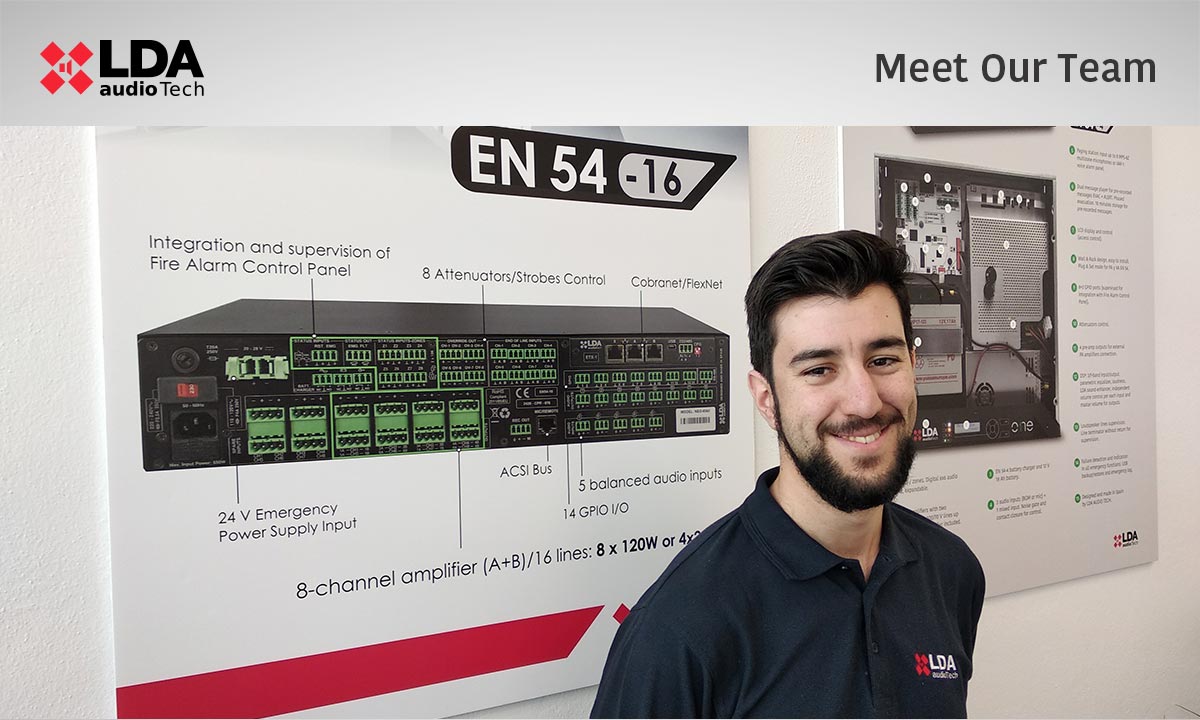 28 May

LDA team grows: Ángel Arias

LDA Audio Tech's engineering and support department keeps expanding to improve the personalized service to customers and installers. The latest addition to the team is Ángel Arias, who brings his experience in technical support and training.

Ángel Arias graduated in Industrial Technologies Engineering from the University of Málaga and is specialized in design and calculation of structures. He has experience in automotive, motorsport, design and prototype development, and has been involved in programs of excellence and talent development, with several awards for innovation.

In support and engineering department, Arias will support his colleagues with post-sales service and also on the ground during the installation of projects and training for distributors, installers and integrators.

LDA is a company based in Malaga that is committed to a local human resources policy, so as to strengthen the local productive manufacture.

The LDA Audio Tech team is made up of experienced professionals who understand integrators, installers, engineers and large companies' needs. Through R&D and continuous recycling, always attentive to the latest technological innovations, LDA offers the best customised solutions for any type of facility.